Adult Education Classes
Pathways to success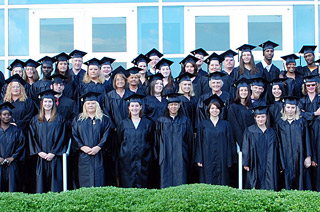 Students attending our Adult High School Diploma or Equivalency program, will participate in our career pathways.
Academic Preparation: provides instruction in math, reading, writing, and computer use through integrated and contextualized instruction.
Counseling: supplies information on financial aid, stress and time management, study skills, personal support, and orientation to college life
Mentoring: helps orient learners to college activities and offering encouragement and support.
Orientation and registration
All new and returning students who have been out for 90 or more days must attend an orientation session.
Please call 828-395-1631 or 828-395-1720 to register.
You will need to bring with you:
a picture ID
official high school transcript in a sealed envelope
Minor students
If you are under the age of 18, please contact Lauren Mooney at 828-395-1720 or lmooney@isothermal.edu.
For more information contact:
Barbara Callahan
Program Assistant
828-395-1631
bcallahan@isothermal.edu
Location:
First Floor, Oak Room, Foundation Building.